Results Based Coaching Is Here!
---
Dear Golf Student – Welcome to: Results Based Coaching (
RBC
®)! Did you know the old model of just beating balls, and driving range lessons is broken? After 30 years of coaching golf, I find myself in a fortunate position to do the thing I love most, exclusively coach and help others play great golf! I know that this may not be a big surprise to many of you but being independent of employers has allowed me to focus my career on helping students reach their goals of enjoying and playing better golf. Supported by the Results Based Coaching approach which combines Play, Individual, Team, & Virtual coaching methods, your golf game is guaranteed to get better!
The RBC Process:
Step #1 Goals and commitment - We will work together to clearly define your goals and your commitment level and track your 30, 90 & 180 day progress to ensure success)
Step #2 On course and off course game assessments - Used to determine strengths and weaknesses to develop your personalized Game Plan for improvement (play, practice & equipment).
Step #3 TPI physical assessment & injury avoidance session which will allow us to find out about your mobility and stability while playing healthy.
Step #4 Personalized Game Plan - We will sit down to create a personalized plan to ensure a clear path to your success using the RBC method.
"David's passion for golf and love of the game is apparent the moment you meet him. He has a brilliant eye for instantly identifying the issues at play– whether you're working on woods, irons or pitching and putting. He is incredibly patient and supportive and is the reason I've been able to take over 20 strokes (and counting!) off my score. At the heart of it all, he simply wants his students to enjoy the game as much as he does – whatever your level." Barb S.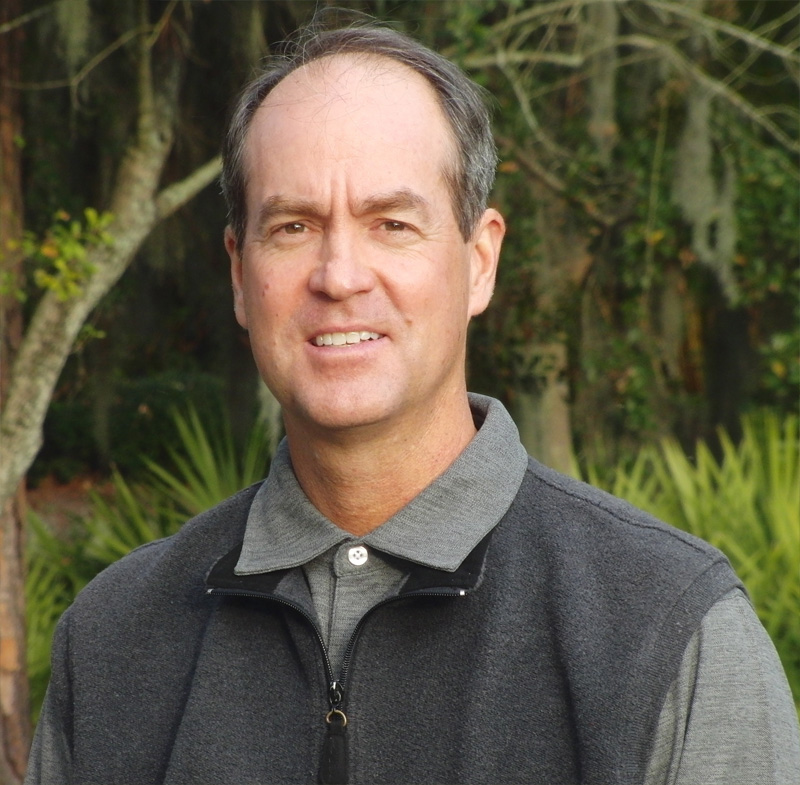 Meet David La Pour photo
As a class A PGA Member since 1991, David has worked in several different positions in the golf industry including Assistant Golf Professional, Head Golf Professional (Broken Sound Club), and Director of Instruction (Colleton River Club). David started teaching exclusively with Dave Pelz in 1996, and after his 8 years with Pelz, created the WP Golf Institute in St. Paul Minnesota (2003). In 2008 David accepted the position of Director of Instruction for Colleton River Club in Bluffton, South Carolina, where he developed, the Colleton River Golf Instruction program including the construction of the Learning Center.

During his tenure with Pelz, David appeared on The Golf Channel six times, as well as ESPN. He has published numerous instructional articles, 12 Instructional shows titled "Managing Your Golf Game" and has worked with tour players such as Bill Glasson, K.J. Choi, Ty Tryon, John Harris, Miguel Angel Martin, Mike Sullivan, Tom Shaw, Justin Doeden, Michael Pittelli, Melissa Mc Namara, and Blake Kennedy.

Nominated for national PGA of America teacher of the year (2001), David was recognized by Golf Digest as one of the Top Teaching Professionals in Minnesota from 2005 to 2008 and in South Carolina from 2013-2020. In 2013 he was selected as the PGA Teacher of the Year for the Carolina Section/ HHI Chapter, 2019 & 2020 Top 50 Instructor for Operation 36, 2020 Top 100 Instructor GRAA, along with a nationally ranked Top 25 PGA Jr. League program.

Acquiring his TrackMan Masters status in 2014, David also uses Titleist Performance Institute, Apple/V1-Video, BodiTrak, K-Coach & Tour Tempo to help his students succeed. In his spare time, he enjoys playing tournament golf, testing the limits of TrackMan, Scouting, and spending time with his family in Bluffton, South Carolina.
---
Life Member PGA Golf Professional (1991)
Golf Digest Best in State 2013-2020
PGA Junior League Top 25 National Program
Operation 36 Top 50 Instructor
GRAA Top 100 Instructor 2020
TrackMan Master (2014)
TPI Level 2 Golf Fitness Instructor (2011)
K-Vest Certified
BodiTrak Certified