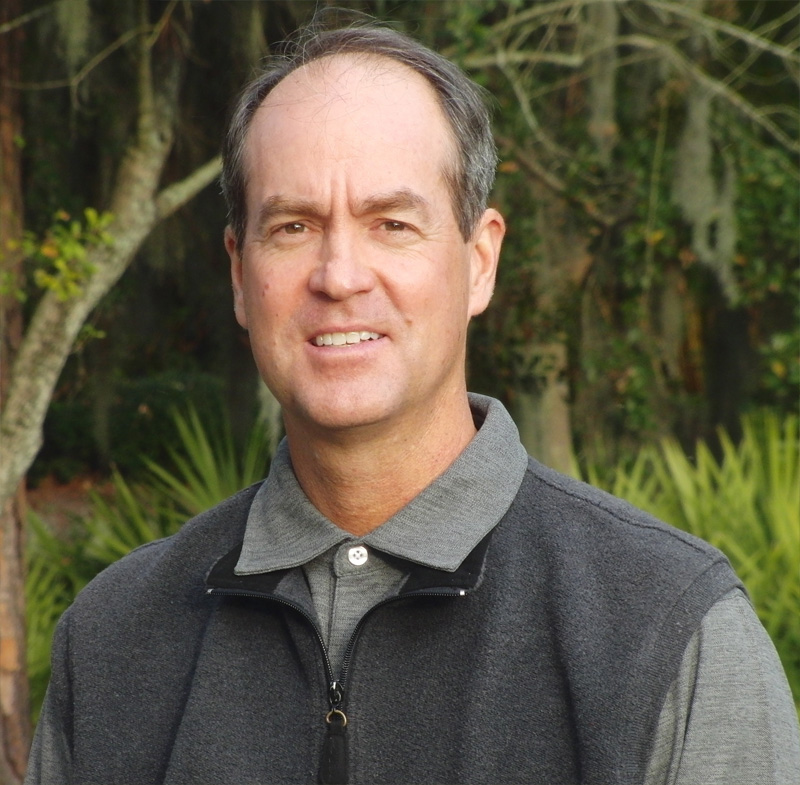 Meet David La Pour
As a class A PGA Member since 1991, David has worked in several different positions in the golf industry including Assistant Golf Professional, Head Golf Professional (Broken Sound Club), and Director of Instruction (Colleton River Club). David started teaching exclusively with Dave Pelz in 1996, and after his 8 years with Pelz, created the WP Golf Institute in St. Paul Minnesota (2003). In 2008 David accepted the position of Director of Instruction for Colleton River Club in Bluffton, South Carolina, where he developed, the Colleton River Golf Instruction program including the construction of the Learning Center.

During his tenure with Pelz, David appeared on The Golf Channel six times, as well as ESPN. He has published numerous instructional articles, 12 Instructional shows titled "Managing Your Golf Game" and has worked with tour players such as Bill Glasson, K.J. Choi, Ty Tryon, John Harris, Miguel Angel Martin, Mike Sullivan, Tom Shaw, Justin Doeden, Michael Pittelli, Melissa Mc Namara, and Blake Kennedy.

Nominated for national PGA of America teacher of the year (2001), David was recognized by Golf Digest as one of the Top Teaching Professionals in Minnesota from 2005 to 2008 and in South Carolina from 2013-2020. In 2013 he was selected as the PGA Teacher of the Year for the Carolina Section/ HHI Chapter, 2019 Top 50 Instructor for Operation 36, along with nationally ranked Top 25 PGA Jr. League program.

Acquiring his TrackMan Masters status in 2014, David also uses Titleist Performance Institute, Apple/V1-Video, BodiTrak, K-Coach & Tour Tempo to help his students succeed. In his spare time, he enjoys playing tournament golf, testing the limits of TrackMan, Scouting, and spending time with his family in Bluffton, South Carolina.
---
Life Member PGA Golf Professional (1991)
Golf Digest Best in State 2013-2020
PGA Junior League Top 25 National Program
Operation 36 Top 50 Instructor
TrackMan Master (2014)
TPI Level 2 Golf Fitness Instructor (2011)
K-Vest Certified
BodiTrak Certified
The teaching philosophy at David La Pour Golf is one of part science and part art. We believe that there is some steadfast principles (physics) to playing the game of golf that apply to everyone. Couple that with the application, which we call art (intangibles) of playing, and you'll have a contented golfer.

DLP Golf uses some of the basics of learning which include:
Understanding what to do (and why if necessary)
Feel the correct move (kinesiology)
Practical application (play on course)
Evaluation with possible correction
David teaches in the South Carolina Low Country and lives in Bluffton South Carolina. His rates are $120 per hour. Junior golfers 15 and younger get a 50% discount.